Yesterday
we looked at an imaginary demon who rebels against Satan. Today let's look at the angels. It's almost like a well kept secret that angelic beings in the Bible are quite monstrous and terrifying, but in such a way as is meant to convey the
holiness
of God. These are categories I think modern people (believers and unbelievers alike) are not comfortable putting together: monsters and the holy. But the Bible has no problem with this. Exhibit A: Seraphim. Here's Isaiah's vision of them when he sees a vision of the Lord, 'high and exalted', while he's in Jerusalem's temple:
Above him were seraphim, each with six wings: With two wings they covered their faces, with two they covered their feet, and with two they were flying. And they were calling to one another:
"Holy, holy, holy is the Lord Almighty;
the whole earth is full of his glory."
At the sound of their voices the doorposts and thresholds shook and the temple was filled with smoke.
(Isaiah 6:2-4)
This is pretty strange and terrifying as it is, but what's not seen in the English translation is that the word 'seraph' in Hebrew connotes something like 'fiery serpents'. So these angels are actually more like flying flaming dragons! (That's why Satan, a fallen angel, is portrayed as the earthbound [de-winged] Dragon in the Book of Revelation.) I have yet to see an artistic portrayal of seraphim in their true form, but this sculpture seems to be moving in that direction: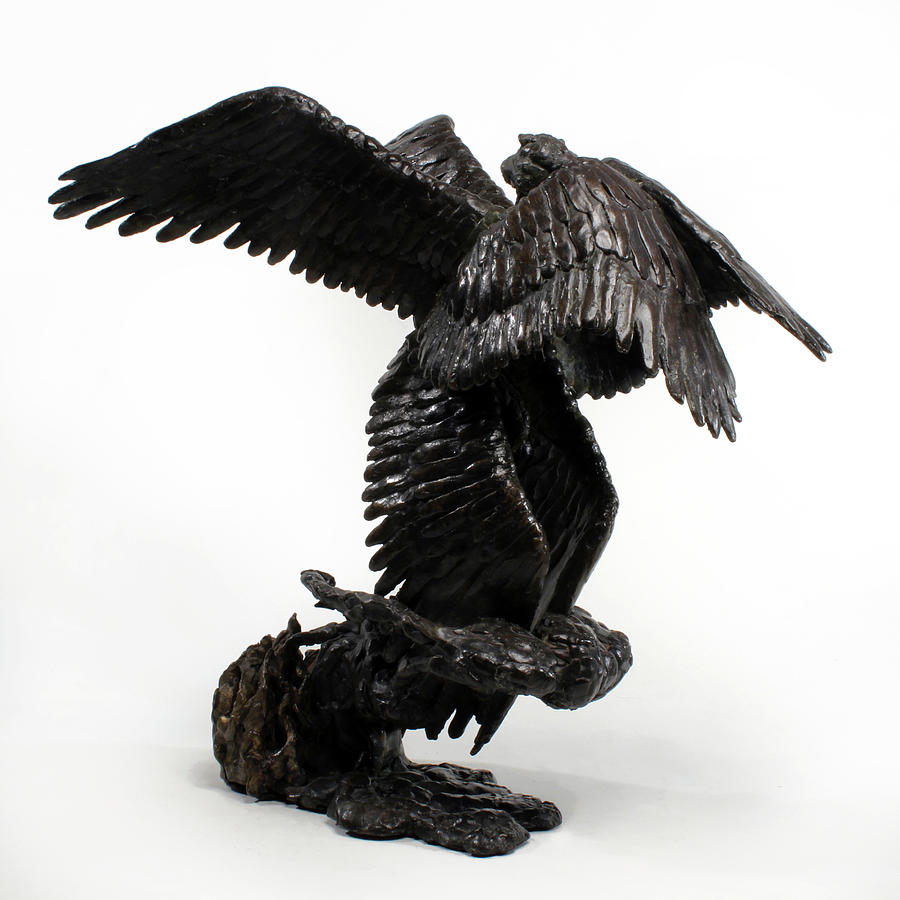 (I found the sculpture HERE)
Even heaven has its monsters, and they are perfect examples of the Good Terror I talked about on
Day 4
. To think that beautiful burning monsters take hexagonal wing above the very throne of the Holy One and roar his praises threefold and glorious. That is truly awesome.
On a little less intense note, imagine the Halloween costumes that could be made from this imagery! The Seraphim have even scarier cousins, however, if you can believe it. We'll look at them tomorrow. Prepare to have your skin crawl!